Jayen
Silver Member
Outfit:
Currently tentless
Location:
Button Moon
Joined: 16/8/2012
Posts: 156
Site Reviews: 1
Gallery Images: 0
Hmm not sure whether to stick my neck out and say that I really didn't likeit :( I didn't leave a review because perhaps I shouldn't expect so much.

The campIng field was so overcrowded (last weekend in August last year) that everyone's guy lines had to cross and your car is parked in front of your tent. They put me in the overflow field however that is directly in front of a pet crematorium building complete with rusty old pergola hanging with old leads, collars and fading fake flowers (I'd lost my old dog 4 months previously so that was so sad). Because the camping field was s so overcrowded all the football games went on the over flow field and someone had their car window broken with a cricket ball. Worse thing of all was that the main camping field and the over flow field was separated by a hedge. The group of people literally right behind me were shouting and playing really loud music until 2am and throwing bottles over the hedge. One hit my car and the others slid down my tent. I was there on mymown with my jack russel pup and he wet himself. :( in desperation I went to the office and took down a note of the mobile number of the warden person and text them, (it was about 2.30am)who asked them to calm down and there were several other people running around totally out of their heads. Loads of abuse and as soon as the warden left it started again. I only live half an hour away and it was my first ever camping trip on my own. I've honestly never been so scared and even though I spoke (as well as others did too) to the site manager, they just shrugged their shoulders. Never again.
The overflow field and that building is a furniture warehouse next to the pey crem., The dog lead covered pergola was just right of that building and I, had to cover up the view with my wind break as it was so neglected and sad.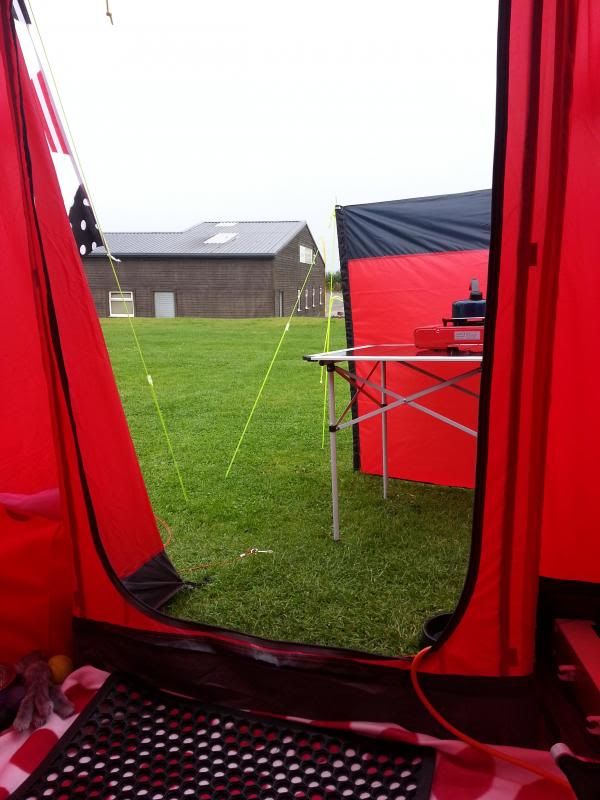 Post last edited on 01/03/2014 10:45:49
Post last edited on 01/03/2014 10:49:14