moonmonkey02
Standard Member

Forum Posts: 15
Site Reviews Total:
2
Site Reviews 2020:
0
Site Reviews 2019:
0
Site Reviews 2018:
0
Site Nights 2020:
0
Site Nights 2019:
0
Site Nights 2018:
0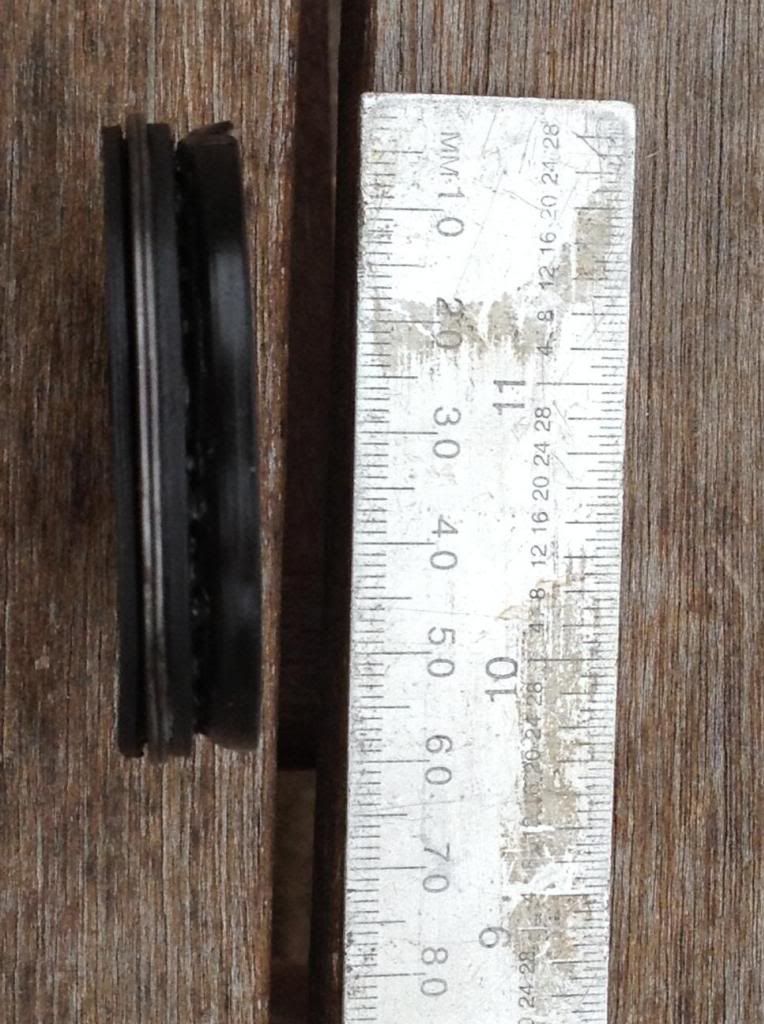 here's a picture of the grease/dirt seal from the other side: the other one was damaged and then destroyed whilst cutting the bearing off.
its 50mm wide (to fit inside the rear of the hub and provide the seal), fits a standard 1" axle and is approx 6mm deep which in effect is the spacer. its made of plastic.
the bearings in the hub are standard tapered 44643.