FriendOfOwls

Diamond Member

Forum Posts: 1858
Tent Reviews: 1
Site Reviews Total:
6
Site Reviews 2021:
0
Site Reviews 2020:
0
Site Reviews 2019:
0
Site Reviews 2018:
0
Site Nights 2021:
0
Site Nights 2020:
0
Site Nights 2019:
0
Site Nights 2018:
0
I don't think EHU makes a great deal of difference to the behaviour of campers, but the sites with lots of entertainment facilities tend to be busier, and the sheer size of some sites means there's bound to be some unwanted noise, just by force of numbers.
On the tiniest site we've ever been on, with no EHU and only 11 pitches, the owners told us they had been very busy over the bank holiday, and if we'd been there, we probably wouldn't have had a view...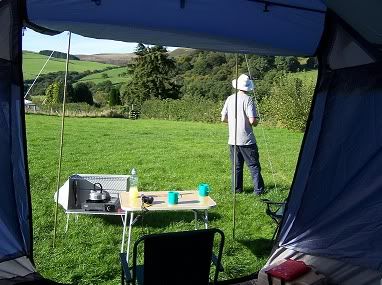 ...as we were over the hedge side of the field, and would have had tents between us and it.
I must admit, I love my view!
FoO